Third Pillar empowers leaders in the financial services sector to build Open and Inclusive Banking
Aligned with The Open Finance Framework published by the Bangko Sentral ng Pilipinas (BSP) in 2021, Third Pillar shares space with banking executives and innovation partners in its forum: "Building an Open and Inclusive Banking for Filipinos", pushing the transformation of the overall Philippine banking experience to dynamically respond with the fast-changing expectations of banking customers.
Third Pillar Business Applications, Inc. is a trusted Information Technology (IT) consulting partner in the Banking & Financial Services Sector, having implemented various Customer Relationship Management applications, Intelligent Automation, and Data Cleansing platforms in top commercial and digital banks in the Philippines.
Opening the event, Third Pillar's Founder and Chief Executive Officer, Jennifer Ligones, highlights the pivotal role of technology in supporting BSP's Framework and its thrust to promote an enabling environment that fosters innovation, encourages co-opetition, and advances inclusion while safeguarding the integrity and stability of the financial system.
Pervasive impact and synergistic shifts
Global keynote speaker Malik Khan Kotadia— with established international banking & financial services industry experience for over 25 years, a regional policy maker, and a senior global digital banking professional within Europe, America, and Asia markets, shares that the synergistic shift from competition to collaboration inevitably scales banking by providing well-tailored customer choices, potential new business models, user data sovereignty, and massive expansion at a fraction of the cost, thereby improving the financial services sector as a whole.
Malik underscores that data governance, standardized Application Programming Interfaces (APIs), cloud & DevOps compatibility, and willingness for commercial deployment are key success factors to move existing institutional banking models to Open Banking.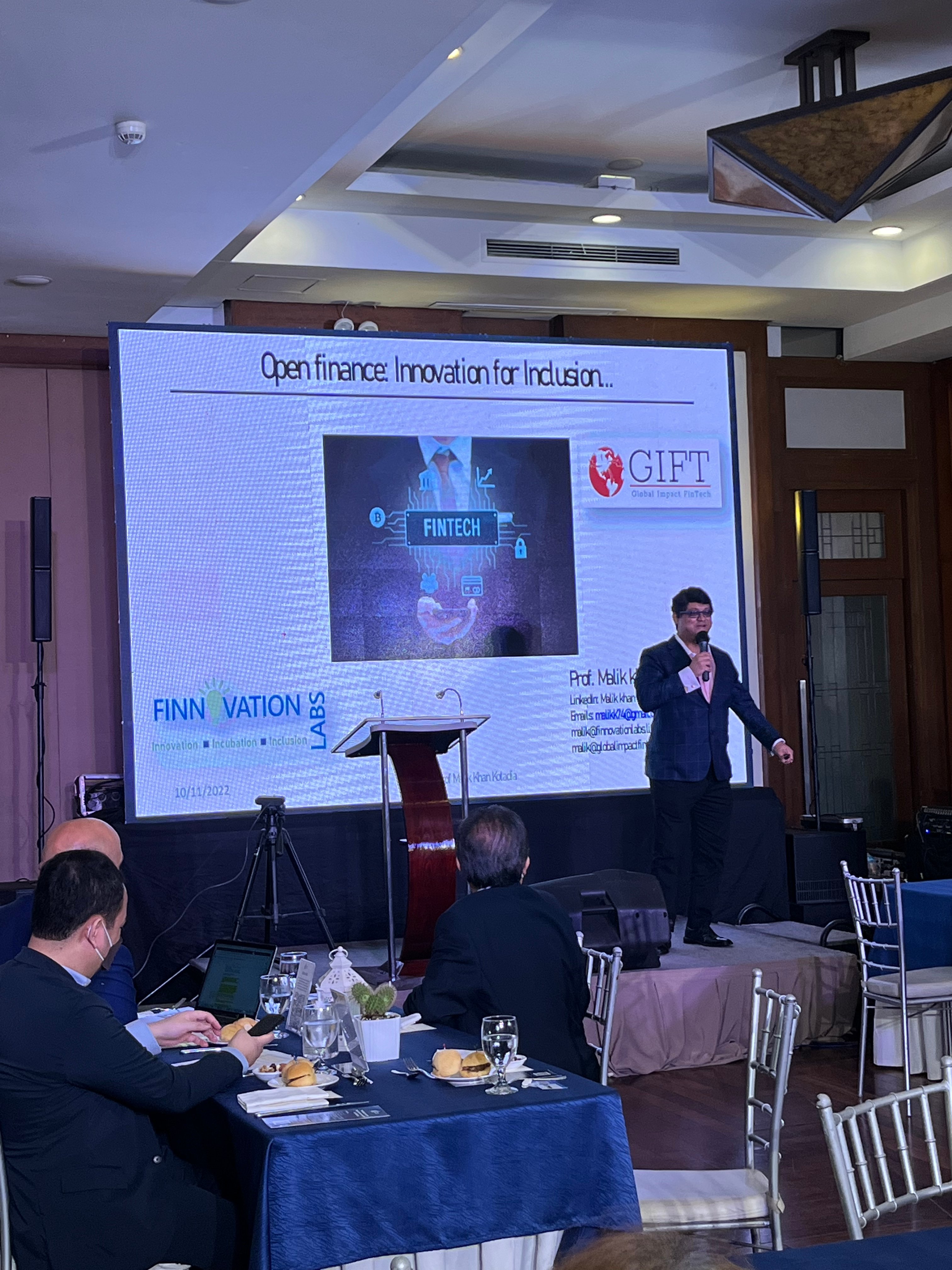 Big Data in Open Banking
With open banking making enterprises providing third-party access to financial data, banks must have data quality solutions in place to ensure the data collected from their APIs are accurate and complete. Mimi De Dios from Syniti, a data management platform, discussed that data is one of the top investment areas due to its value and potential. It's all about understanding the technical and business relationships of that information.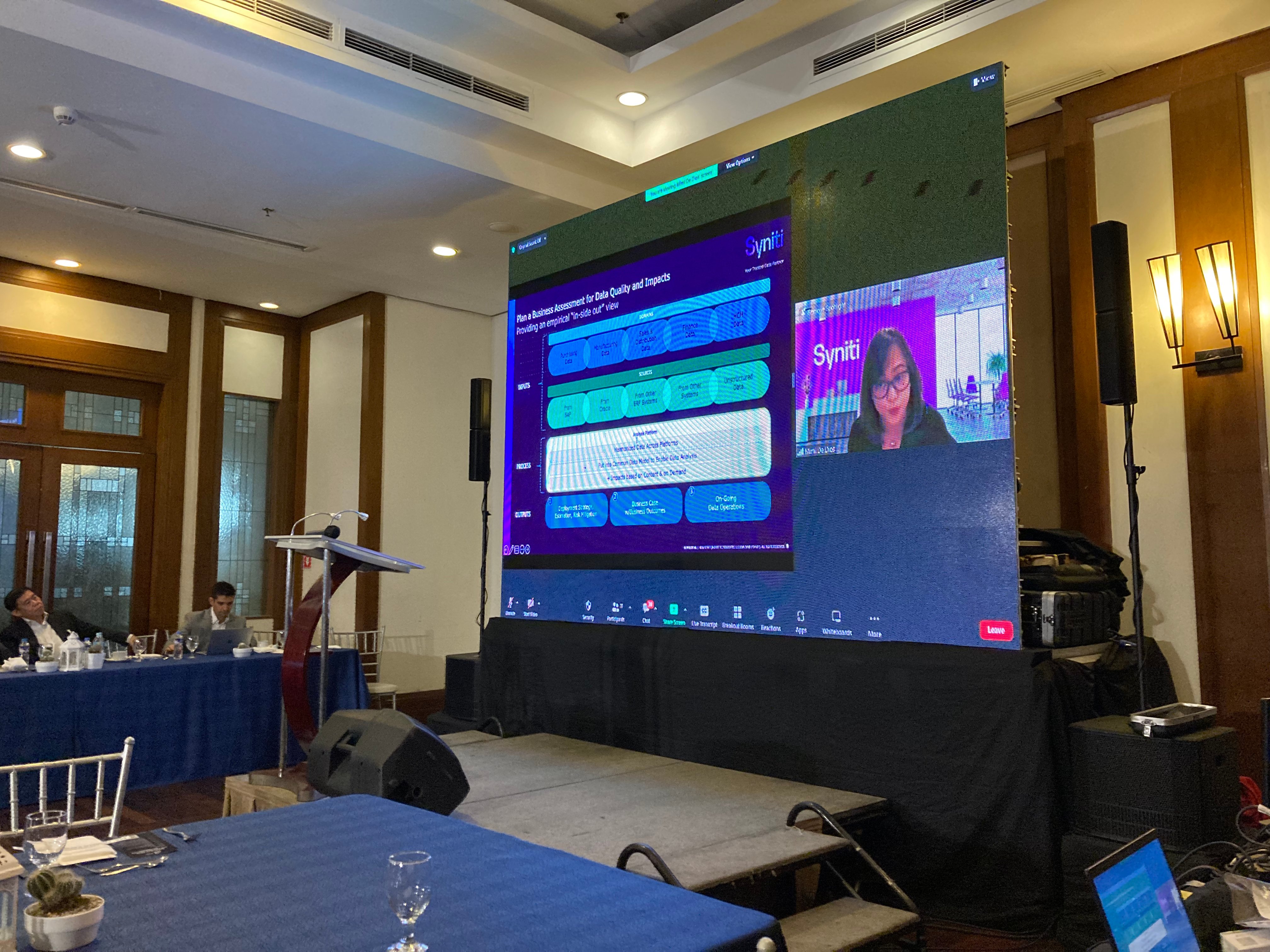 Sebastian Aldeco, TigerGraph's Director of Financial Services and Industrial Solutions, explained that with all the information being interconnected, making data useful for the organization is challenging. Using graph databases solves this issue by providing rich analysis and vastly detailed connections that also helps banks detect risks, fraud, and money laundering activities.
When it comes to the visibility of information, opportunities are missed out because valuable business data needs to be transformed into actionable insights. Loke Peng-Yuen, the embedded analytics expert of Tableau talks about how having visual analytics software with powerful AI can empower banks in externalizing and monetizing data.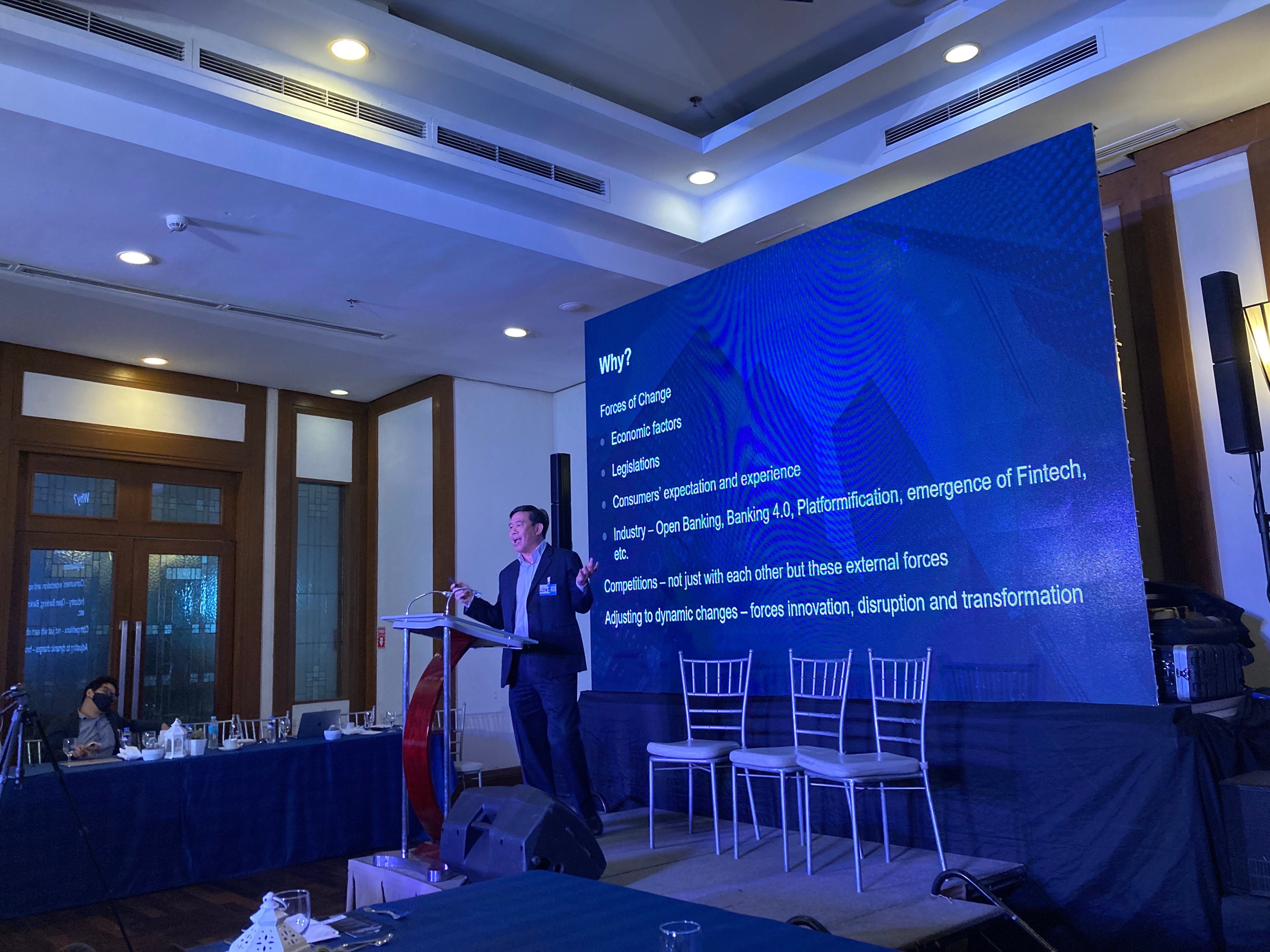 Customer experience innovations are driven by Open Banking success
In financial services, we are all aware of the lengthy and document-heavy processes in the areas of credit screening and credit evaluation. Mark Stripp, VP of Automation Hero, an AI and Automation software company, shares how this platform looks at unstructured data and extracts complex information to accelerate processes like credit screening and mortgage applications.
Mark Edioma, the Senior Automation Expert at Third Pillar, shares the everyday challenges when it comes to capturing data and information from the physical format and transferring it to various systems. With the AI technology of Automation Hero, it can accelerate the process to make business operations more efficient as users prioritize the decision-making aspect rather than working on manual tasks.
It's crucial to earn a customer's trust when it comes to their data being shared. Renz Valdeabella, a Salesforce expert, discusses how the #1 customer relationship management (CRM) solution forms ecosystem-driven and customer-centric experiences, thereby providing customers with greater choice and convenience, when it comes to interacting with financial institutions.
Banks need to develop and connect applications that result in more efficient data flexibility. Michael Minihane discussed that DocuSign– a leading e-Signature platform– has open APIs offering the depth of their integrations to various third-party systems and has the strongest bank-grade security compliance. Its "Click" feature makes the microlending process smoother. All the users have to do is go to the banking app and click on "I want to borrow some money" and "'I agree" for the money to be transferred to the bank account.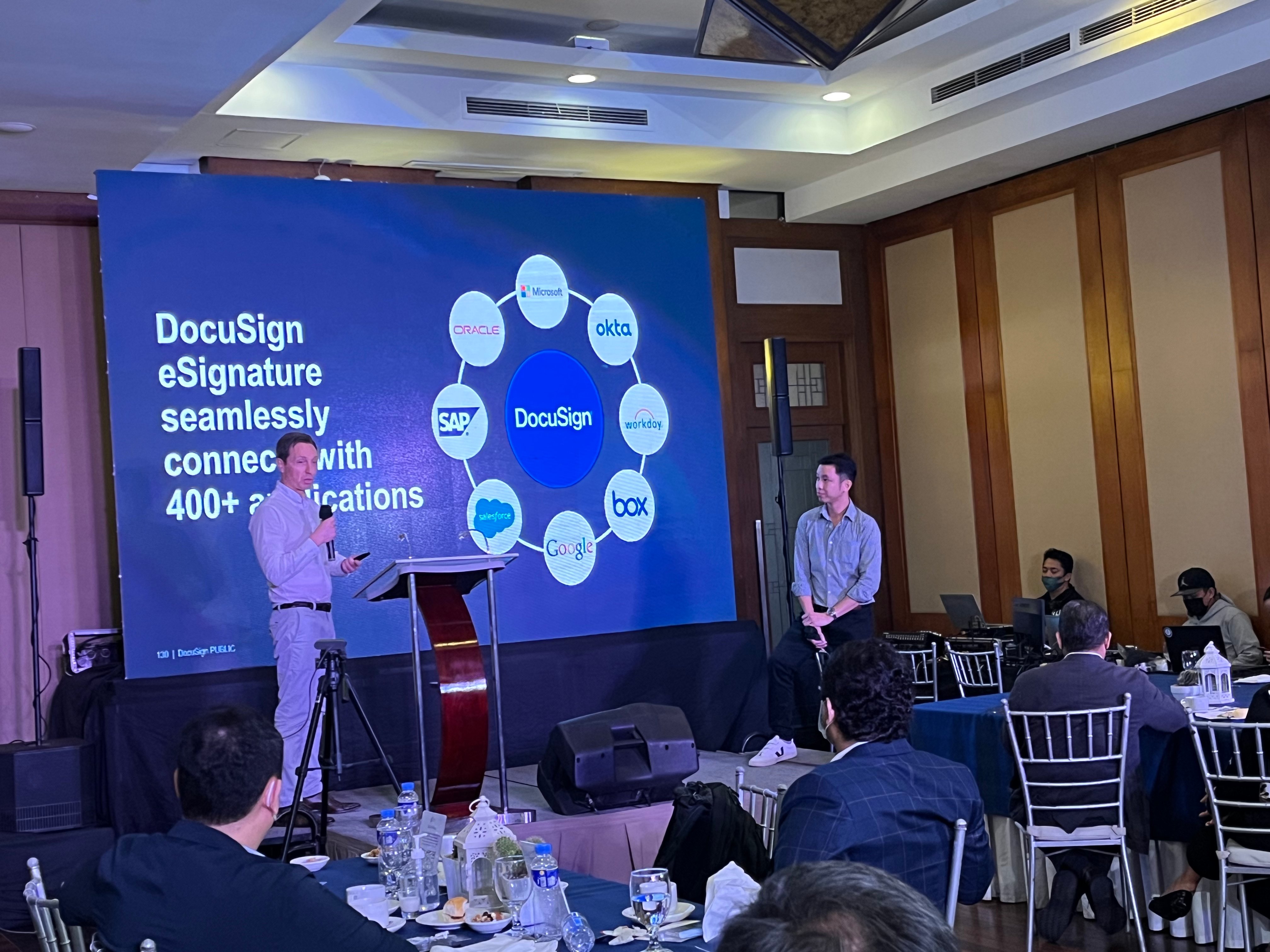 World-Class Innovation Partners
The banking forum was attended by Third Pillar's executives: Jen Garcia, Chief Commercial Officer; Mike Gorres, Chief Technology Officer; Cherry Du, Head of Strategic Accounts; Jonsy Filart, Channels Head; and Paulo Marasigan, Enterprise Sales and Industry Head of Financial Services.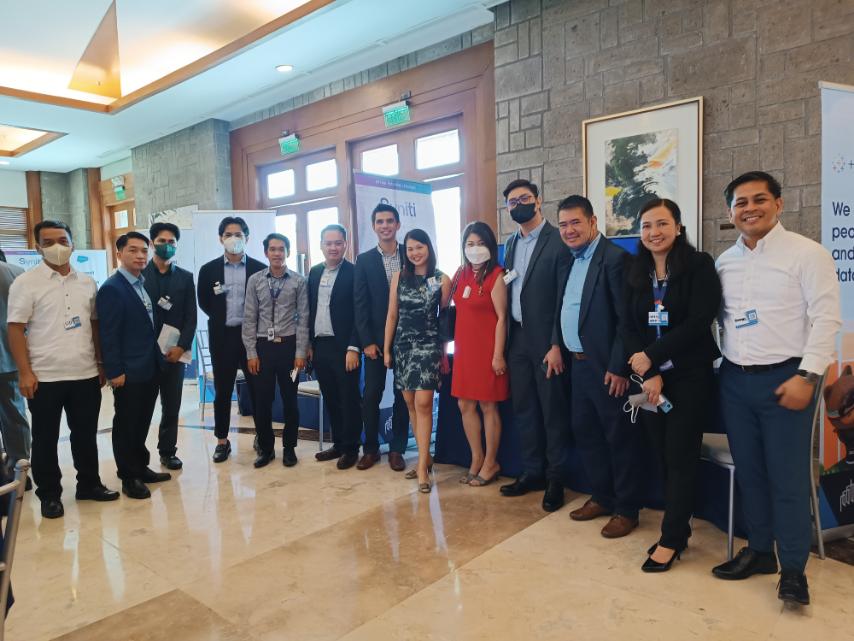 With innovative solutions, Third Pillar's experts aim to help empower organizations in their open banking approach through Strategy and Consulting, Technology Implementation, and Support.
Know more about their world-class innovation partners, and get access to their exclusive reading materials and photos by clicking here!
Reach out to Third Pillar's team to know more about their best-in-class solutions by messaging them today.
About Third Pillar:
Third Pillar Business Applications Inc. is an IT consultancy and services company recognized as a trusted implementer of customer relationship management (CRM), data management, e-signature, e-procurement, and automation. Since 2013, Third Pillar has been empowering enterprises across various industries with best-in-class solutions in partnership with Salesforce, Tableau, 123 Form Builder, Syniti, Consus, DocuSign, Automation Hero, and TigerGraph.